Top 5 Things You Need to Know about Permanent Makeup
The Ins and Outs of What You Need to Know
February 17, 2023
Permanent makeup, also known as cosmetic tattooing, has become increasingly popular among those seeking a more hassle-free daily makeup routine or a way to enhance their natural beauty. It involves using a specialized tool to apply pigments to the skin to create the look of makeup that won't smudge or fade away.
If you're tired of having to apply makeup every day or want to enhance your natural features, permanent makeup may be the solution you've been looking for.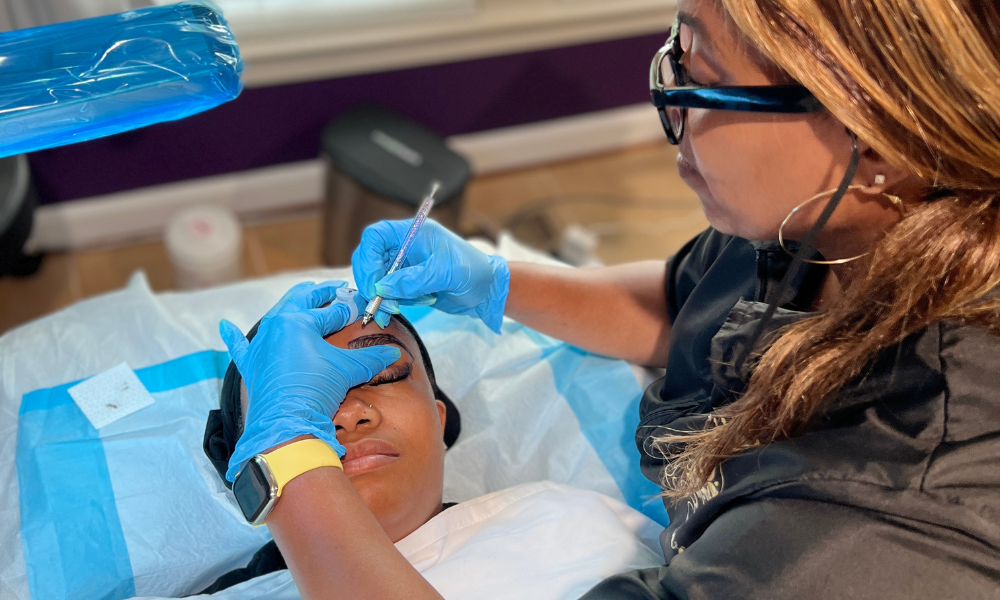 Here are the top 5 things you need to know about this increasingly popular beauty procedure:
It's not really "permanent". Despite its name, permanent makeup is not truly permanent. While the pigments used in cosmetic tattooing are longer-lasting than traditional makeup, they will eventually fade over time. Depending on the technique used, touch-ups may be required every 1-3 years to maintain the desired look.

It's not just for eyebrows. Although eyebrows are one of the most popular areas to get permanent makeup, cosmetic tattooing can be used on other areas of the face, including eyeliner, lip liner, and even full lip color. Each of these techniques can help enhance your features and simplify your daily makeup routine.

It's not as painful as you might think. While everyone's pain tolerance is different, most people find that the discomfort of permanent makeup is minimal. Numbing creams are often used to minimize any discomfort, making the procedure more comfortable and less painful.

It's important to choose a qualified technician. Because permanent makeup involves tattooing the skin, it's crucial to choose a qualified technician who has been trained in the proper techniques and safety measures. Look for someone who is licensed and certified by a reputable organization. This will ensure that the procedure is done safely and effectively, and that you achieve the desired results.

It's customizable, Just like traditional makeup, permanent makeup can be tailored to your specific preferences and desired look. You can choose the color, shape, and intensity of the pigment to create a look that is uniquely yours. This makes it a versatile option for anyone who wants to enhance their natural beauty while simplifying their daily routine.
Final Thoughts
Overall, permanent makeup can be an effective and convenient way to enhance your natural features and simplify your makeup routine. It's important to do your research and choose a qualified technician to ensure the best possible results. With the right technician, permanent makeup can help you achieve the look you desire and boost your confidence in your own skin.
Are you considering permanent makeup? Book a free consultation today with one of our qualified technicians and Get a $150 Off Voucher toward your first service. Don't miss out on this exclusive offer! Click the link to book your consultation now.
"Let Me Help You Design The Look of Your Dreams!"
KQ Bawi LLC
Address: 12509 Dillingham Square Suite 106, Woodbridge, VA 22192
Phone: (571) 556-9944
Email: kqbawi@gmail.com